Why choose tile or natural stone flooring?
Tile has been used for thousands of years. It remans popular today. It's a reliable, durable, and versatile option that works well in a variety of rooms including those with heavy foot traffic and lots of moisture (such as kitchens and bathrooms). With an endless array of materials, colours, shapes, sizes, and patterns available, it's easy to get creative with tile!
What kind of tile can I get?
Ceramic and porcelain are both formed with extreme pressure and intense heat. Non-porcelain ceramic tile is made of a combination of white, red, and brown clay that is occasionally mixed with other minerals. While porcelain is similar, it also contains a type of crystal known as feldspar. When heated and pressurized, feldspar becomes glass-like, giving porcelain its shine and extreme durability.
Natural stone is commonly used in both flooring and countertops due to its beauty and durability. Common stone types include granite, marble, limestone, travertine, onyx, slate, and sandstone. Each will have its own cleaning and care requirements, and some are more porous than others. Research each type before choosing one for your home!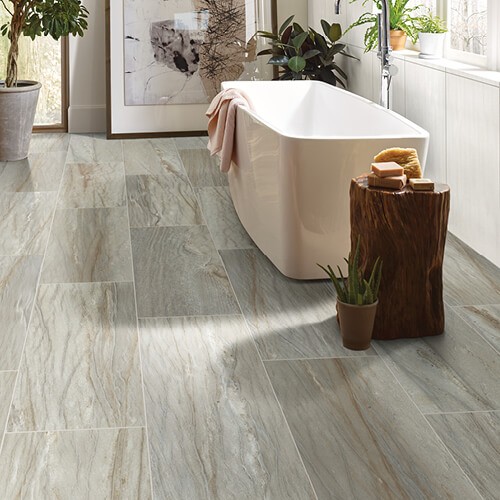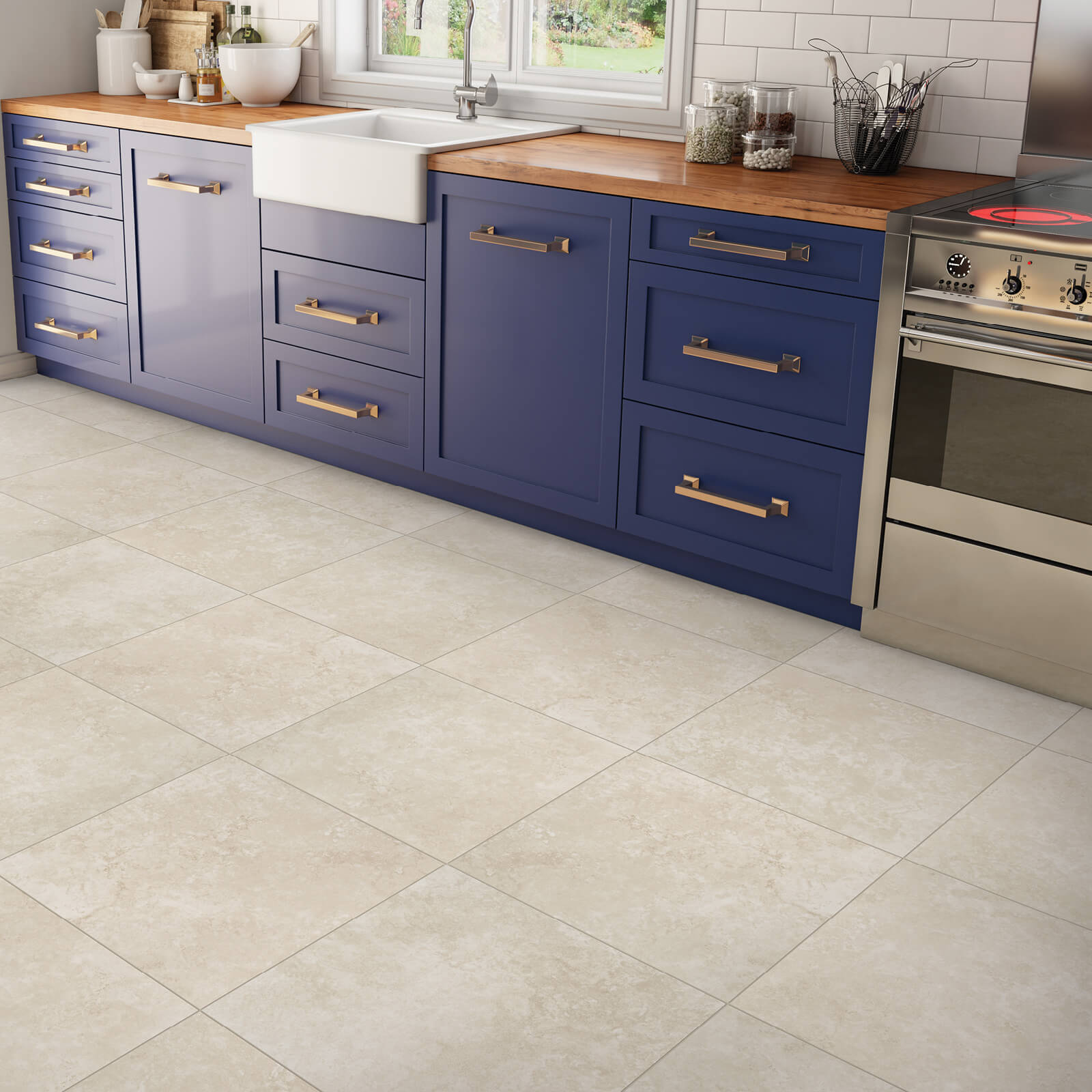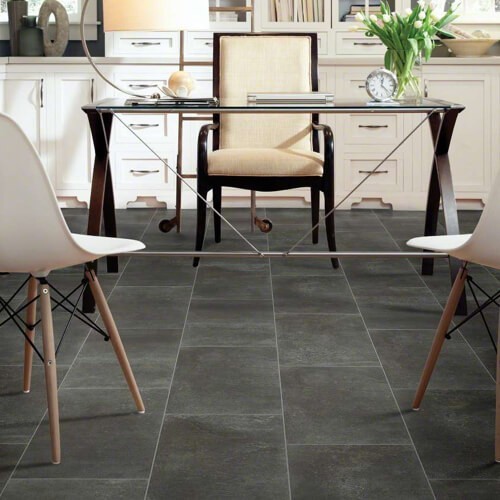 Need tile inspiration?
Imagine new tile or stone flooring from Speers Road Broadloom in your home! View our tile inspiration gallery to see the latest trends, styles, and more in different rooms before browsing through our large online collection.