Why choose laminate flooring?
Laminate flooring is functional, aesthetically pleasing, and very durable. It is manufactured to mimic the look of wood, stone, and ceramic by fusing layers of wood-based materials together. These layers are quite unique, giving each plank the ability to resist scratching and fading.
Laminate flooring features
There are four main layers to a typical laminate plank: a surface wear layer, a photographic design, a core layer for added strength, and a backing layer for moisture protection and stability. With its unique construction, laminate flooring is able to withstand heavy foot traffic while adding the style and appeal of hardwood flooring or stone to any space. Today's laminate flooring is affordable, innovative, and easy to install.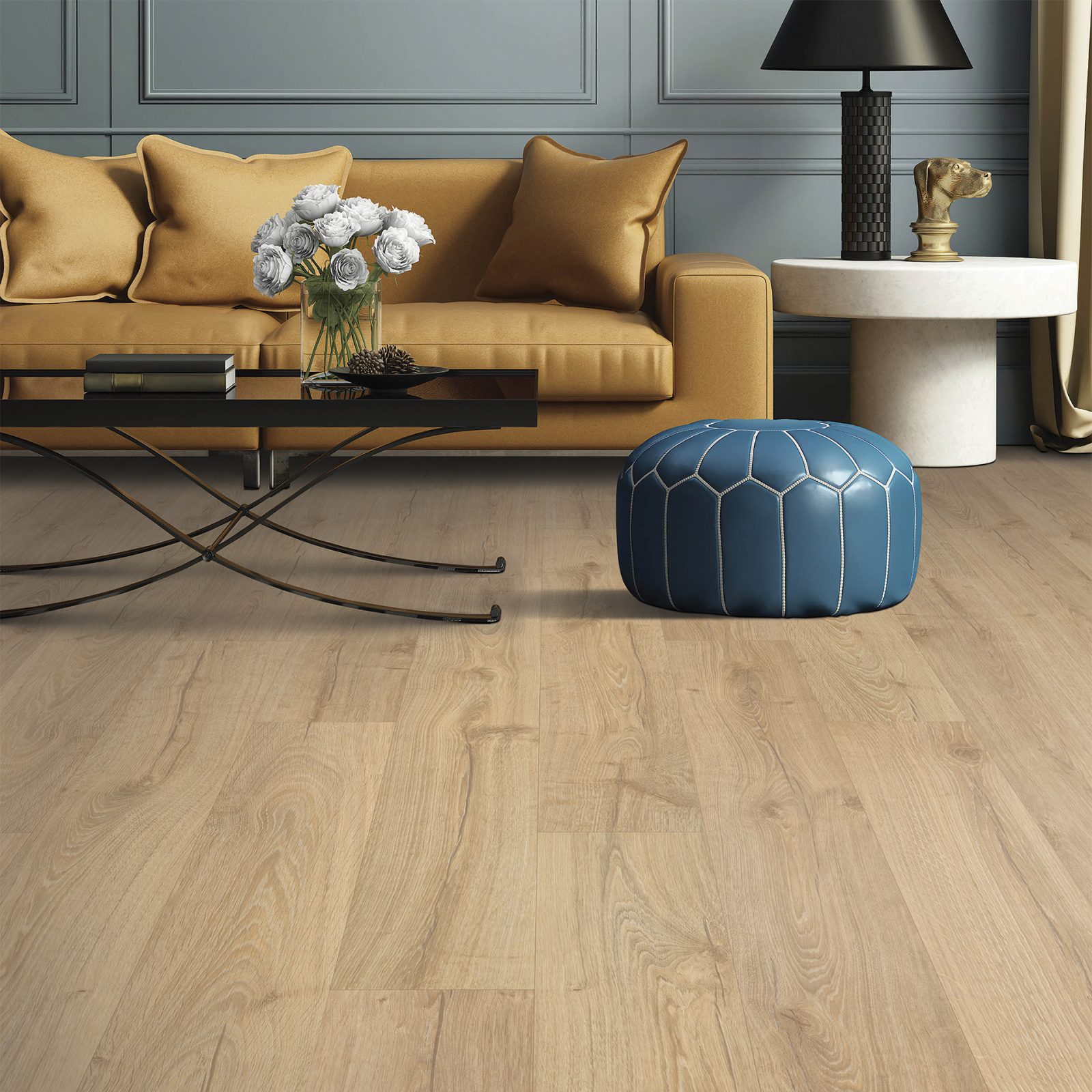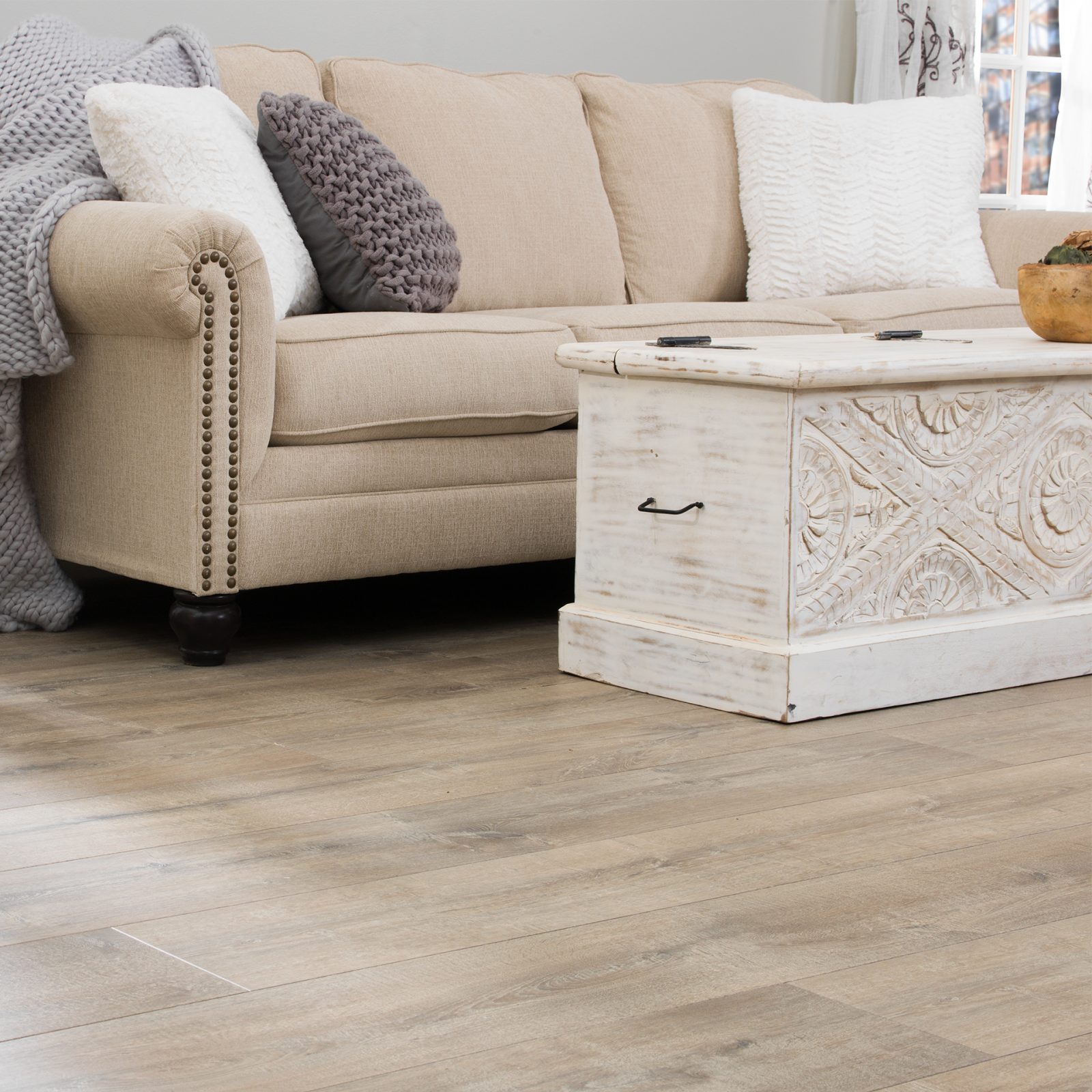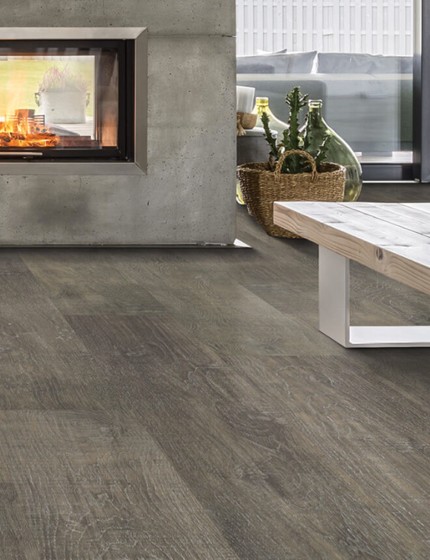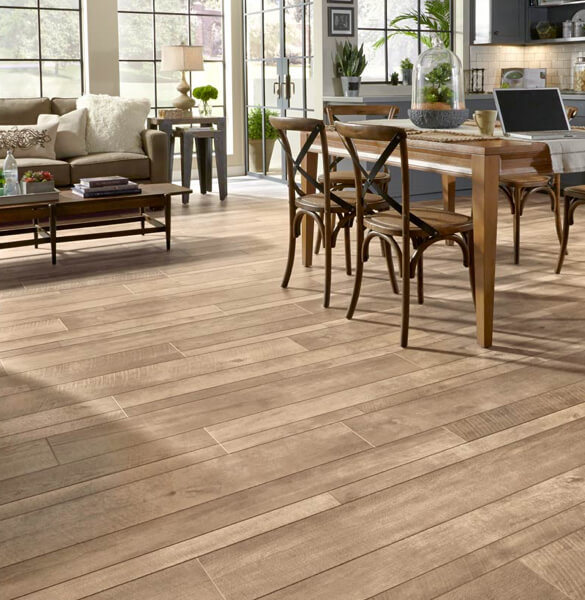 Need laminate flooring inspiration?
Imagine new laminate flooring from Speers Road Broadloom in your home! View our laminate inspiration gallery to see the latest trends, styles, and more in different rooms before browsing through our large online collection.