Daily care & maintenance
Daily care and maintenance should include sweeping, vacuuming, and dry mopping. While you can wet mop your laminate flooring, take care in drying it immediately, as laminate flooring is not completely water-resistant and prolonged exposure to moisture can result in warping.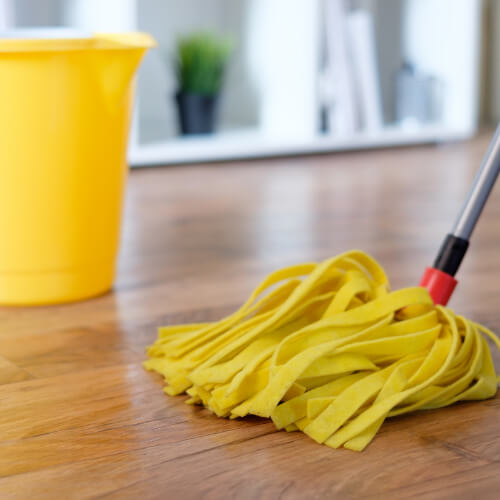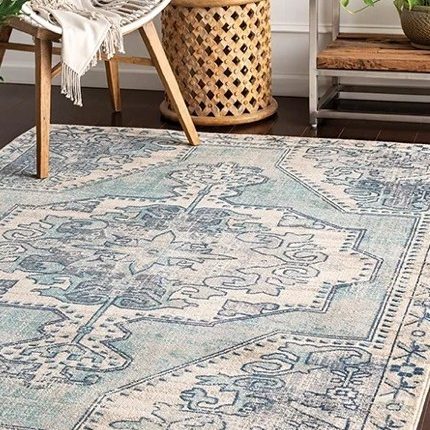 Preventative care & maintenance
Place doormats throughout your home to capture any dirt, sand, or grime that could be tracked onto your flooring. Protect your flooring from dents or marks by placing heavy appliances on mats, and use wide dollies whenever you need to move furniture across the floor. Add an area rug or two for stylish protection!
Dealing with spills
Before tackling any spills or messes, it's important to understand the makeup of your laminate flooring. While some manufacturers use waterproof finishes, others do not; in many cases, laminate is made up of wood and requires the same care as hardwood does when it comes to cleaning tips and solutions. 
Typically, most liquid messes will wipe away with little to no fuss. Be sure to address these right away to avoid potential warping or damage from excess moisture! For more difficult stains, such as candle wax or oil, you'll want to consult with your manufacturer's cleaning guidelines. Before using any hard-surface cleaning products, make sure they are manufacturer-approved as well.